THIS IS FOR YOU IF YOU...
✢ Struggle with how to communicate openly with your spouse, parents, in-laws, etc.
✢ Want to ask for help without feeling inadequate
✢ Have ever walked away from a conversation feeling like the other person just didn't get it
✢ Hold back what you really want to say
✢ Find yourself softening or sugar coating what you want to say
✢ Want more meaningful conversations
✢ Have a reaction in your body when you do not say what you want to say
*The course you cannot afford to pass up!*
What Others Are Saying...
"As soon as I learned about Stephanie's course I knew I needed to take it. I considered myself an open and truthful person but it turns out there was a lot I wasn't disclosing to people. This was actually unintentionally making my relationships harder. My favorite part about the course is when Stephanie breaks down exactly how to be more open and how to communicate effectively without blaming. There are many takeaways that I'm already implementing and love that many are simple changes in my language. I'm already noticing myself becoming a more effective communicator and so is my husband! If you are on the fence about this course know that you really have nothing to lose. All the sessions are short and easy to digest. Plus, if you don't want to make the changes she recommends then at least you are more aware of your communication style."
TARYN SOWA
Virtual Assistant and Mom of Two
"As someone that works in a supervisory role, I am always looking for ways to better communicate in the work place. I firmly believe that most problems can be avoided or solved with better communication. I was eager to enroll in the "Truth Done Right" course. One thing I absolutely appreciated about the course was that it was self paced and laid out in a way that fit well with my busy days with a toddler and a newborn. I was able to pick it up and put it down easily without feeling like I was going to miss something or lose track. The information was concise, yet thorough. Stephanie makes you feel like you are chatting with a friend in the way she delivers the information. Through the course I was able to become more self aware in a personal conflict I was having with a family member. I was able to shift my awareness from thinking that they were annoying me to really understanding why. Stephanie helped me to frame a conversation to address this conflict that will lead to a more open relationship. This course will be invaluable in interactions at work as I had hoped, as well as in my personal life, a bonus which for some reason I wasn't expecting. Can't wait for more courses from Stephanie."
CAITLIN
Assistant Nurse Manager and Mom of Two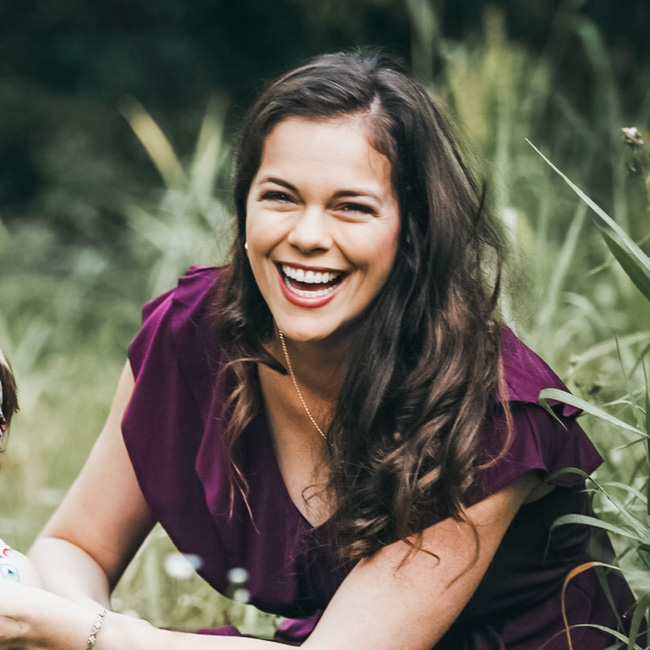 Hi, I'm Stephanie Lopez!
I am a mom of two beautiful girls - Annabella and Sophia. I work as an Organizational Psychologist, Licensed Human Element® Practitioner, and Brain-Based Coach.
My passion lies in helping moms become more authentic and self-aware, which enables greater resilience, stamina, and flexibility in the face of demanding and difficult challenges bound to occur for both stay-at-home and working moms.
I specialize in helping moms build the capacity to hold crucial conversations and address interpersonal issues when they arise.
I'm known for creating a humbling and exciting coaching environment where I gently edge clients closer to insights. I aid individuals in attaining the transformation(s) they desire by helping them investigate the root cause(s) of issues.
Follow me on Instagram at: http://www.instagram.com/best.self.mama